Martial Circlet of Bartzabel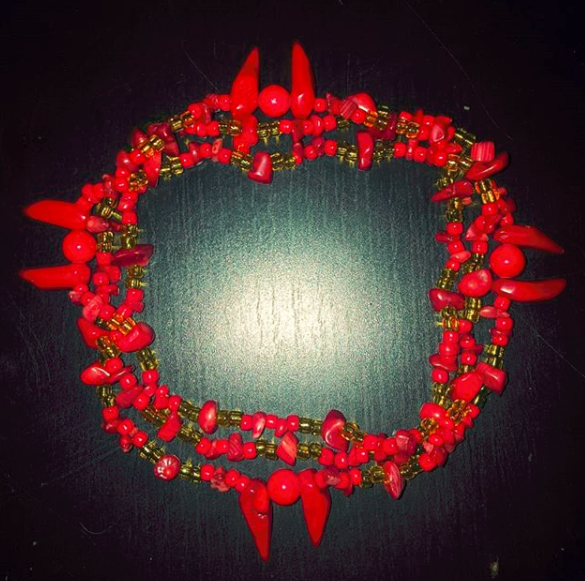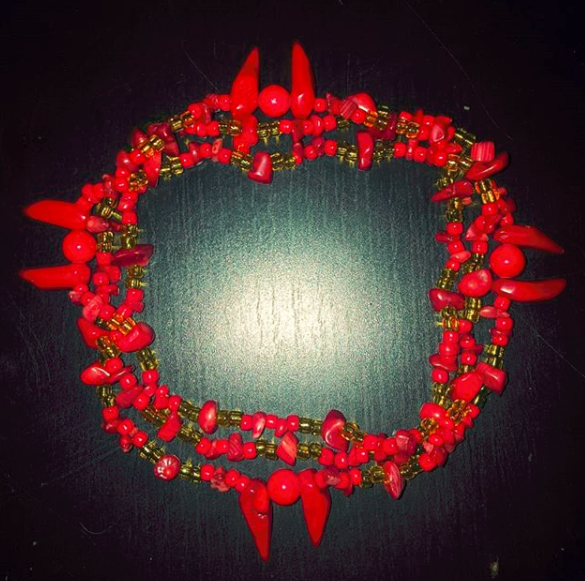 Martial Circlet of Bartzabel
These talismans are used for demarcating divining space, charging magical objects, and empowering sorcerous workings by lending Martial virtues to - amongst other things - protect, attack, or compete, and in operations of Fire.
These Martial circlets are dedicated to the Spirit Bartzabel - Ruler of the geomantic Figures of The Boy and The Red. The standard Martial circlet is strung with coral, and the deluxe Martial circlet is strung with additional coral chips and "chilli beads".
These Martial talismans can be employed in divining and working sorcery for matters of Mars, including "conflicts of all kinds, war, surgery, the removal or demolition of anything, male sexuality, and anything connected with animals."